Women's Ministry
Refresh - Bible Study for Women
Refresh is back! Please see below for an update on dates and the theme for this coming term.
Every other Friday during term time, 10.15-11.30am.
Upstairs at Christ Church Central, The DQ Centre, Sheffield, S1 4JR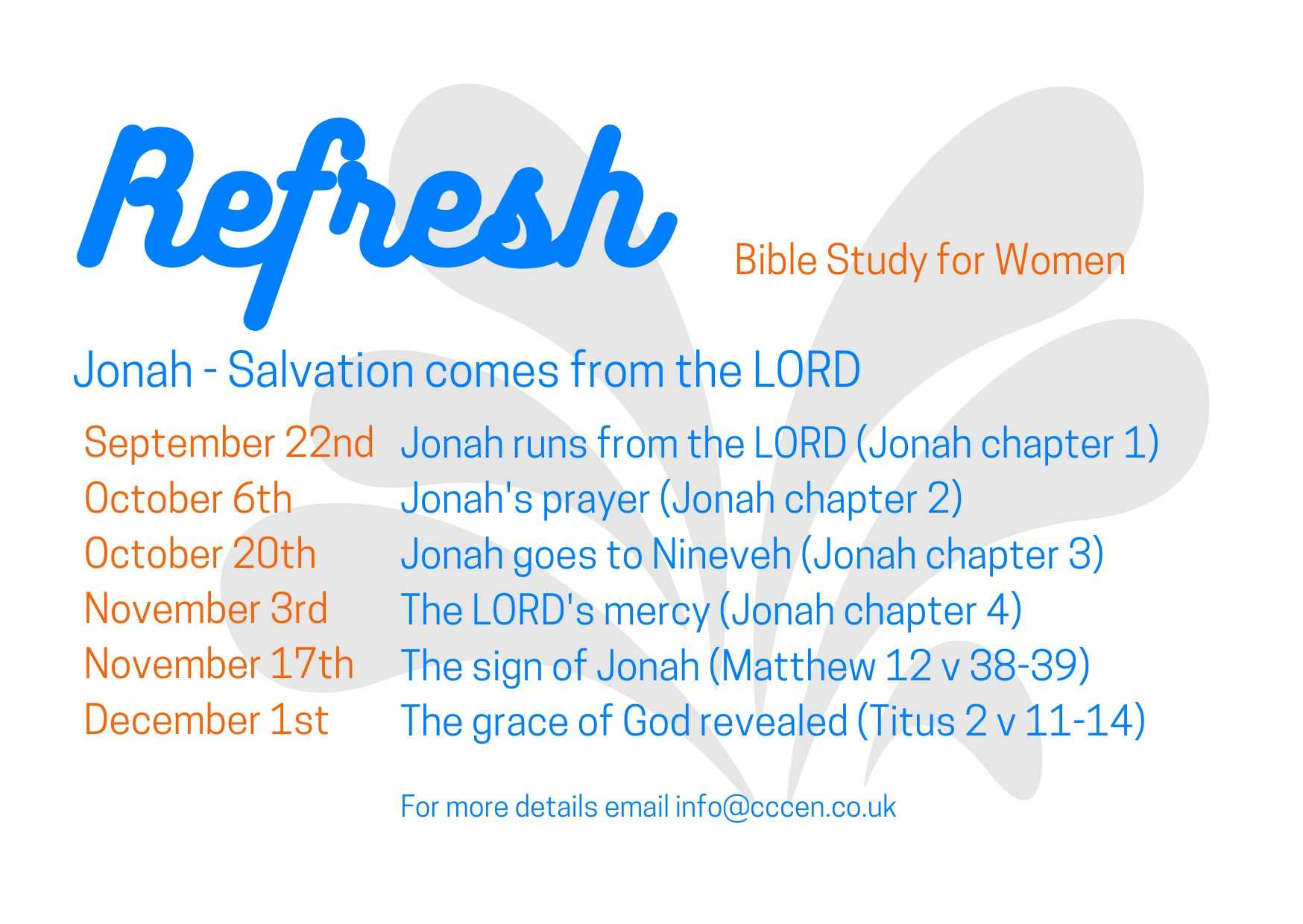 Women's Breakfast
Spend some time with other women from the church family, thinking about house Jesus wants to know and be friends with us, like he was with Mary and Martha in the Bible. There will be breakfast, bible thoughts from Louisa King and a chance to spend time together.
11th November - 8.30am-10.30am.
Sign up here.