Safeguarding
Christ Church Central is committed to safeguarding and promoting the welfare of children, young people and vulnerable adults. Our church expects its members, volunteers and staff to share a commitment to creating an environment where children, young people and the vulnerable feel safe and can thrive. All our staff and those who lead our youth and children's ministry are subject to a robust recruitment process including DBS checks.

A copy of our safeguarding policy is available on request (please email info@cccen.co.uk). You can also find out more about safeguarding practices, policies, and procedures within the Anglican Mission in England here.
We have also developed a domestic abuse charter, which you can read further down this page.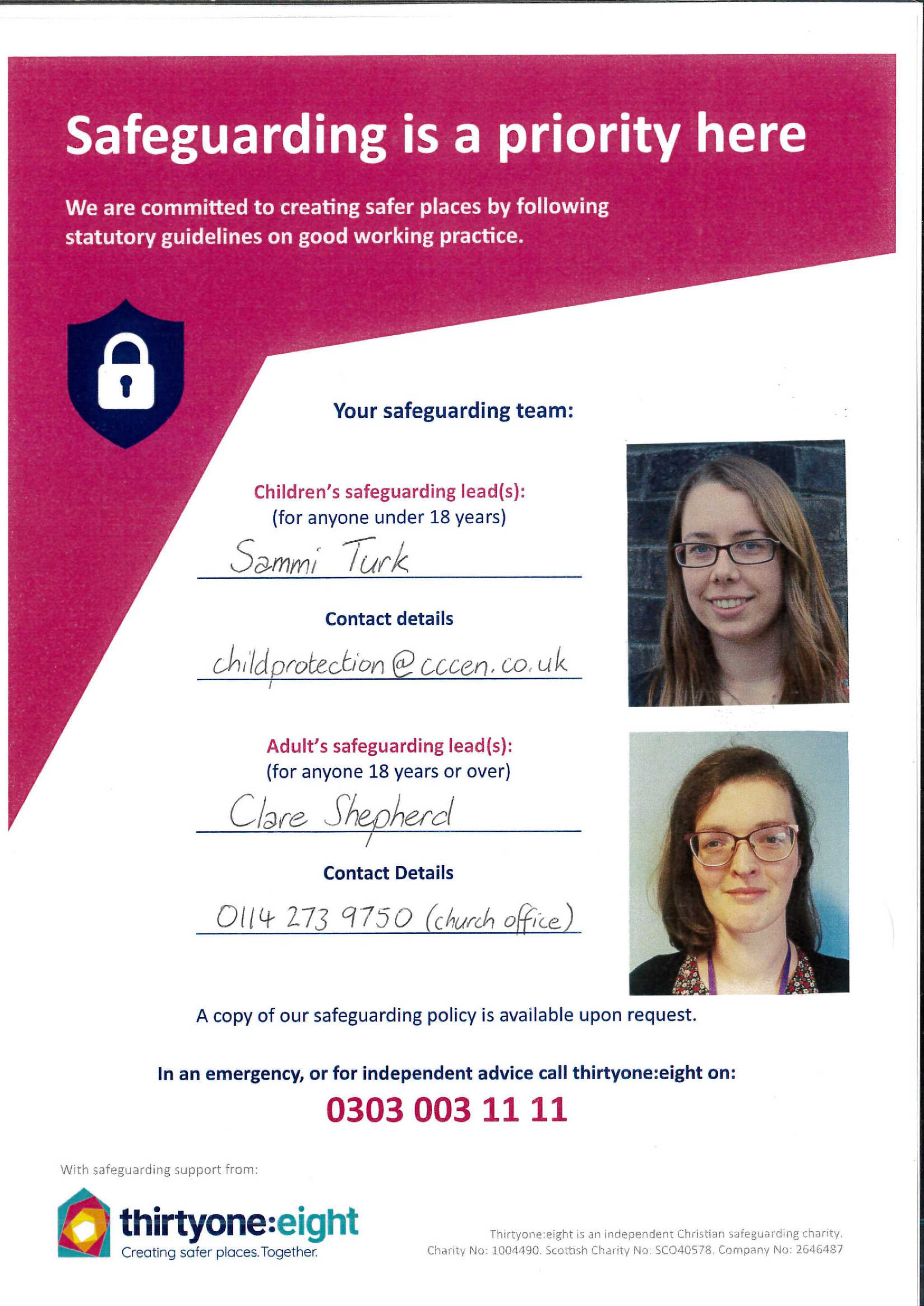 Domestic Abuse Charter
Christ Church Central Leadership:
Understands and believes from the Bible that women and men are equally made in God's image. As such, women and men have great dignity and worth, and should treat one another with respect.
Understands and believes from the Bible that God is a God of love, justice and mercy. He has a heart for the vulnerable and the oppressed. As such, we can confidently say that God hates abuse of any kind.
Understands from the UK Government's definition of domestic abuse that it is 'Any incident or pattern of incidents of controlling, coercive or threatening behaviour, violence or abuse between those aged 16 or over who are or have been intimate partners or family members regardless of gender or sexuality. This can encompass but is not limited to the following types of abuse: psychological, physical, sexual, financial, emotional.'
Understands that domestic abuse can be suffered by both women and men, but that statistically women are considerably more likely to experience domestic abuse than men.
Understands that domestic abuse is experienced in churches as well as in wider society.
Understands, in light of points 1-5 above, that domestic abuse is a serious crime and a sinful behaviour that is completely incompatible with and unacceptable for anyone professing faith in Jesus Christ.
Undertakes to support, listen to, and care for any victims of domestic abuse, both women and men, and any children who are affected.
Undertakes to do our utmost to protect victims and survivors and to be a safe place for them, referring them to professional services and following safeguarding procedures.
Will seek to teach about healthy relationships between women and men in friendship as well as in marriage, and undertakes to regularly reflect on the whole of the Bible's teaching on male and female relationships and how we are to live this out in the church and in the world.
Is committed to ongoing safeguarding training and development opportunities for all workers, developing a culture of awareness of safeguarding issues to help protect everyone.
If you have any concerns and would like to speak to someone, please contact:
SAMMI TURK - Safeguarding Coordinator
CLARE SHEPHERD - Trustee with Responsibility for Safeguarding
NATIONAL DOMESTIC VIOLENCE HELPLINE 0808 2000 247