Leadership and Governance
The Day to Day: the Steering Team
The steering team leads the church on a day to day basis through Bible teaching, pastoral care and prayer.
They also agree the Church Oversight Team's (COT) monthly agenda and implements decisions made by the COT and Trustees.
They meet every Monday and have a staff Bible study on Tuesdays, with other members of the Church who serve in different capacities.




Monthly Oversight: The Church Oversight Team (COT)
The Church Oversight Team meets monthly and is made up of church members who lead various ministry areas, as well as the two internal trustees.
Their role is to ensure that the church's activities continue to work towards the churches overall vision.
The team is chaired by Tim Davies.
Minutes of each meeting are held which are available on request to members of the church family.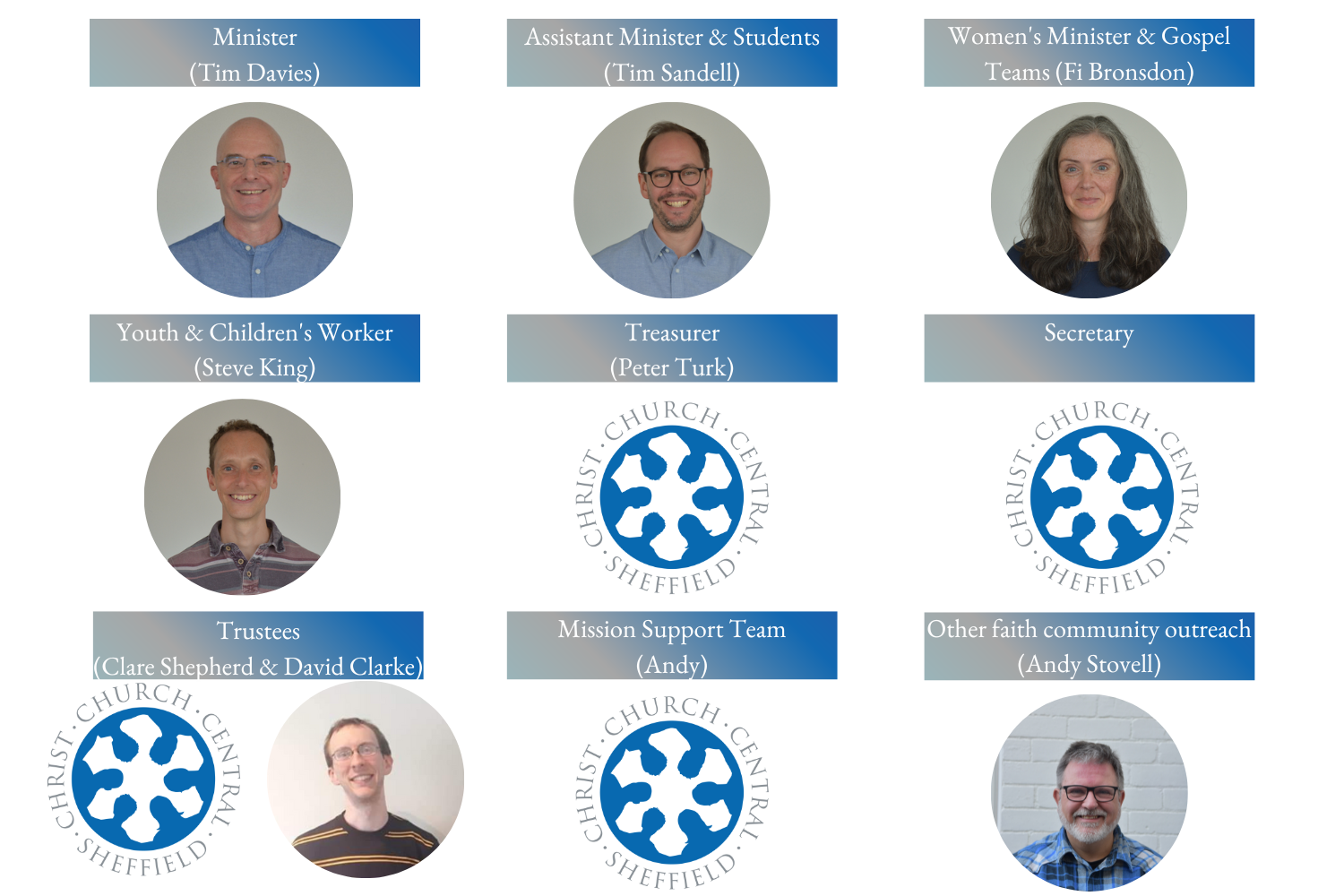 Legal and Financial oversight: Trustees
All charities must have trustees who have legal and financial responsibility for how the organisation is run. Our Trustees are a mix of external people and church members, and the Chair of Trustees is Paul German.
The trustees meet three times a year and work with the Minister, Treasurer and Operations Manager - who normally attend these meetings - to ensure that the church complies with all of its financial and legal obligations as a charity.
Spiritual Accountability and Partnership
We are a member church of the Anglican Mission in England (AMiE) - a fellowship of faithful Anglican churches committed to gospel mission.
We come under the spiritual oversight of Bishop Andy Lines, the convocation Bishop. He provides spiritual leadership for the network of churches and pastoral support to our ministers.
We operate in accordance with the Canons and Constitution of AMiE.